PHONECARDS PAGE
I have a very extensive selection of used British phonecards for sale. Ideal for the long-time collector or those just starting the hobby.
Starter Packs are priced at £1.50p per pack, or £4 for 3 packs, please note that postage will be added to all orders. Packs are ideal for new collectors, or overseas collectors looking for UK phonecards.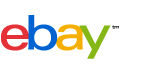 I am now selling on Ebay please take a look.

NOTE: All packs are also for Exchange, for any item of Guinness Breweriana that I need for my collection.

Sets or part of sets, all are priced, but please remember postage will be added to each order.
---
Created by Mick. Email us at: g1nvp@hotmail.com.
BREWERIANA EXCHANGE