COCA-COLA
Below you will find all of the Coca-Cola items I have, All are for sale or exchange for Guinness Breweriana that I need.
NOTE: Postage will be added to each sale.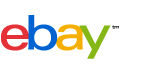 I am now selling on Ebay please take a look.
---
Created by Mick Payne. Email me at: g1nvp@hotmail.com.
Always looking for new collectors to trade with.