BREWERY POSTCARDS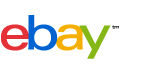 I am now selling on Ebay please take a look.

Below are the links to all the Brewery Postcards that I have for sale or exchange. All items are for sale or exchange please note that postage will be added to all sale items.
---
Created by Mick Payne. Email me at: g1nvp@hotmail.com.